Themales
Als inleiding voor een kleuterlesje het thema Samurai.
Spreek af dat een handeklap van de Sensei betekend dat alle samurais gaan slapen, dwz dat ze hun activiteit stoppen en luisteren naar de Sensei. Dit kun je dan de gehele les gebruiken.
Deze inleiding is een deel van de gehele themales: Samurais. De kern van de les zal draaien om o-uchi gari en Ko-uchi-gari.
Voor deze warmingup beperken we ons tot: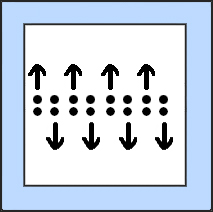 Zitten staan
Op commando van Sensei zitten en weer staan zonder handen te gebruiken.
– Eerst alleen
– Samen werken
Trekken
– Probeer de ander naar de rode rond te trekken|
– Niet omverwacht los laten!
Duwen
– Probeer de ander naar de rode rand te trekken.
De worp
Let op de stand van uke bij het trek- en duw spel. Bepaal aan de hand van hoe uke stapt, of je het beste o-uchi-gari of beter ko-uchi-gari kunt maken.