Buy some great judo books!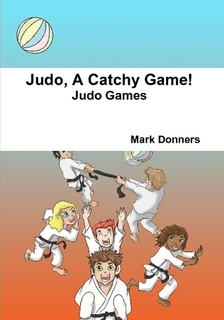 Judo, a catchy game!
Author: Mark Donners
ISBN: 9781326992446

Description:
The author of this book is a native Dutch, born and raised in the Netherlands. This popular book was first published in the Dutch language and over time it became an asset to many Dutch judo teachers. This book gives you a lot of ideas and examples of games that can be applied to your judo class. More than 100 games and variations that can give any judo class a spin. The games can be used by those who just started to teach as well as those who are more experienced in teaching.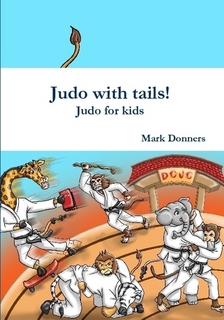 Judo with Tails! – Judo for kids
Author: Mark Donners
ISBN: 9780244972486


Description:
No matter how tall you are or what kind of shape your body has, judo can be done by anyone, even if you have a tail. Our friends of the animal kingdom are more than happy to tell and show you how judo is done at a judo dojo. With the help of funny cartoons and explanations, you will learn what judo is all about. Why is it important to break a fall? Why should you never skip a warming up session? Did you ever wonder what those Japanese names really mean? Why do we meditate before we start the lesson? You can find the answer to these questions and more in this book. The basic techniques of judo are explained using funny illustrations.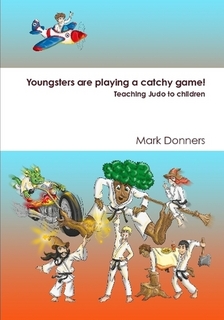 Youngsters are playing a catchy game!
Author: Mark Donners
ISBN: 9780244938093


Description:
Youngsters are playing a catchy game! The author shares his vision on teaching judo to children by describing his lesson plan. This book includes several lessons in which a limited number of judo techniques are practised repeatedly. The judo teacher can use these lessons to prepare the students for their next grade exam. All lessons are wrapped in a fantasy story that children love. The students will enjoy doing judo while living a fantasy. They will do judo while dancing like dragons, riding a motorbike, flying on a broomstick or fighting a polar bear. There is also room for some holiday themes like Easter and Christmas because judo is so catchy that even Santa himself cannot resist doing it. Take your youngster on a journey to the fantastic world of dragons, wizards, elves and samurai and teach them the basics about judo using a method that appeals to them.